Product Description
ANPR IP Bullet Camera
Capture and Recognition
2.8-12mm Motorized Zoom Lens
IP67 and IK10
HC121-TC-08S-Z28 Uniview ANPR Camera, License Plate Recognition Camera
The HC121-TC-08S-Z28 Uniview ANPR Camera sets a new standard for License Plate Recognition Cameras. ANPR stands for 'Automatic Number Plate Recognition' and is a specialized Camera designed to capture and recognize Vehicle License Plates. If you are looking for a high performance IP Camera to read license plates at your facility then look no further. A multitude of features need to come together to accurately perform the ANPR functions for your application. The HC121-TC-08S-Z28 employs a Starlight Optical Sensor capable of capturing and recognizing vehicles in low light environments. Plates can be captured from stopped or moving vehicles, therefore you can deploy this camera in multiple applications. This is due to a 60fps (Frames Per Second) Video Frame Rate which allows for better image capture and higher quality video. In addition, White Light sensors provide extra illumination and therefore, better verification.
Other HC121-TC-08S-Z28 Uniview ANPR Camera Features:
The HC121-TC-08S-Z28 ANPR Camera has a Motorized Zoom, 2.8-12mm Lens with Auto Focus. Therefore, you can deploy this camera in a wide variety of situations. Are you concerned about redundant storage? No problem, a built in 8GB eMMC with expansion up to 256GB provides data storage in case your network is lost. You may have heard of this referred to as 'Edge Storage' or Redundancy. Data stored on the Camera is then automatically backed up to the NVR after your network is restored. In addition, you can set the LPR Camera for Road Mode or Entry/Exit Mode ensuring even more flexibility for your installation. Even better, this IP Bullet Camera is IP67 Weatherproof and IK10 Vandal Proof so you get maximum protection in harsh environments! If you are looking for a Camera to Capture as well as Recognize License Plates for your facility, then give us a call today.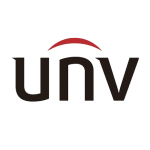 UNV Cameras are packed with advanced features are among the easiest systems to install that we have seen. The Prime Series Cameras and NVR's from Uniview are Plug and Play IP! Uniview Cameras and NVR's have been installed in major applications around the world. We are pleased to be a Uniview Distributor and be able to offer professional IP Solutions that are Feature Packed and affordable for our clients. You will love them too!
HC121-TC-08S-Z28 Uniview ANPR Camera Quick Features:
Optics
Starlight optical sensor capable of capturing and recognizing vehicles in low light environment when collaborating with integrated built-in illuminators
2MP industrial quality sensor, 1920*1080 video image resolution
Motorized zoom lens, flexible adjustment of focus range according to the scene, as well as easy installation
Automatic gain control, white balance, and WDR, ideal for various lighting conditions
Compression
Supports 1080P@60fps image collection
One image stream, triple video streams
Supports 1080P@60fps live video streams
H.265 Compression
Custom OSD of various vehicle information
Functions & features
Built-in vehicle & license plate recognition algorithm can recognize standard license plates of multiple countries
Recognizes vehicle body colors and characteristics (daytime)
Supports blacklist and whitelist configuration
Collaborates with lanes to control the entry & exit of vehicles and trigger gate opening
Supports the switch between road mode and entry/exit mode
8GB eMMC, expansion up to 256GB
Supports edge storage to prevent data loss in case of disconnected network (Redundancy)
Tamper-proof info and records
Supports identification of fake license plates
Provides multiple 3rd-party integration methods including SDK and Socket.
Network
Network adaption ensures effective surveillance even in abnormal environments such as packet loss
Supports SNMP and SIP
UNP technology for NAT traversal
Network Security
User authorization and password, detection of weak password, and account lock-up when failed login attempts reaches the limit
Secure Web access through HTTPS
RTSP authentication prevents unauthorized video request
Supports IP address filtering
Gateway ARP protection to prevent MAC address spoofing
Structure
Provides AC24V/DC12V power supply and supports PoE
Cast aluminum body, efficient heat dissipation
IP67, IK10
Compatible NVR's In Our Store: All Uniview NVR's
Other Compatible NVR's: Full Functionality is best when used with Uniview NVRs
Product Videos
Custom Field
Product Reviews