Product Description
The GV-3D People Counter V2 can count and analyze the number of people passing by the designated area at high precision counting accuracy. With its Power over Ethernet and user-friendly interface, the counter is simple to use and easy to install. You can look up neatly compiled people counting data through its chart analysis with the support of GV-Web Report Lite, a built-in Web interface. Additionally, the counter also supports the alarm trigger when the predefined occupancy limit is reached.
High precision counting accuracy
Counts the number of people (In and Out)
Lightweight with sleek design
Digital I/O (1 Input/1 Output)
PoE (IEEE 802.3af)
Low power consumption
Built-in micro SD card slot (SD/SDHC/SDXC/UHS‐I, Class 10) for local storage
GPS positioning (optional GV-GPS Reciever and GV-Web Report software required)
GV-Web Report Lite: Web interface to look up people counting data and charts
Support for data compiling and chart analysis on GV-Web Report
People counting activated upon input trigger
Occupancy alarms triggered when the predefined limit is reached
Combine the counting data of up to 4 GV-3D People Counter V2 devices for data query and occupancy alarms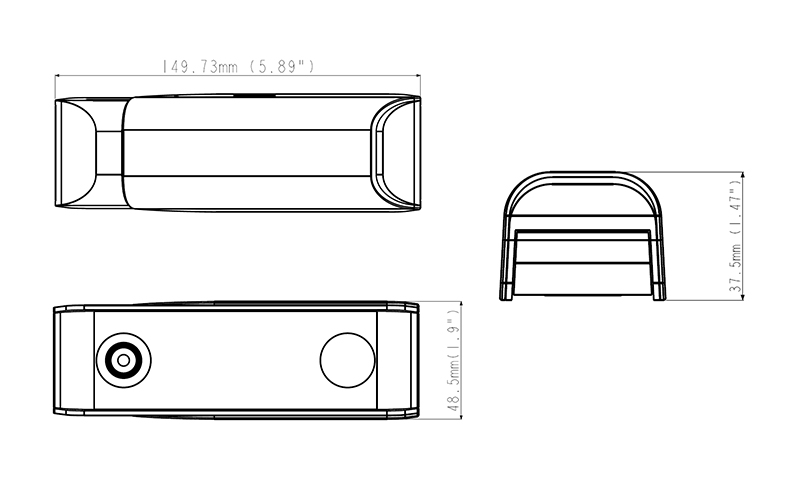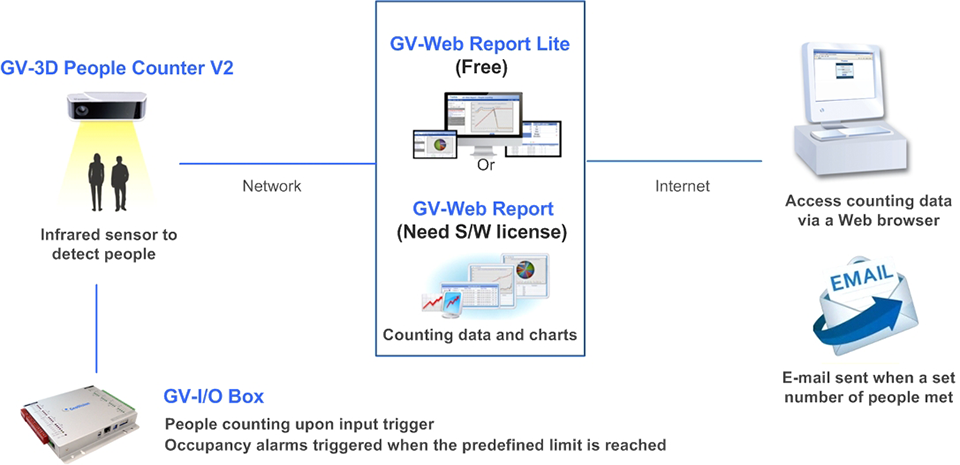 Model No
Name
Details
GV-GPS Receiver
Receive the GPS signals for 3D People Counter positioning.
GV-Web Report
Through a Web browser, the GV-Web Report keeps track of and analyzes the people counting results from up to 1000 units of GV-3D People Counter V2s. Compatible version: V2.2.6.0 or later.
GV-PA191 PoE Adapter
Power over Ethernet (PoE) Adapter
The GV-PA191 is a Power over Ethernet (PoE) adapter designed to provide power to the IP device through a single Ethernet cable.
GV-POE Switch
The GV-POE Switch is designed to provide power along with network connection for IP devices.
The GV-POE Switch is available in various models with different numbers and types of ports.
Product Videos
Custom Field
Product Reviews